'Let the beauty of what you love be what you do' ~ Rumi These words were recently gifted to me and have inspired and touched my heart as I reflect on the deep blessings of my role as a Light Worker for God~Guru and SevaLight Associate.
Ah yes! There is beauty in light working through my modalities as Pure Spiritual Healer, Intuitive Counsellor and SevaLight Hatha Yoga teacher. How fulfilling and joyful it is to hear from a patient what a positive difference the changing breaths have made in their life, their relationships, their work. Or how after a yoga class a student didn't need pain relief to have a good night's sleep. Or how after sitting quietly with their own thoughts a patient finally felt both light and clear about their next steps.
I wonder anew at what a gift and privilege it is to be able to spread the light in this way to a world that is so in need. I know there is no more important work that can help others home to their God within.
In the doing of this light work I feel the deep blessing and boundless love of my Guru each time I surrender to God's will – and let the beauty of what I love be what I do.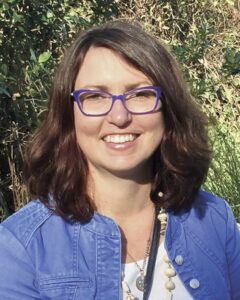 Nadine Marshall
Christchurch, New Zealand