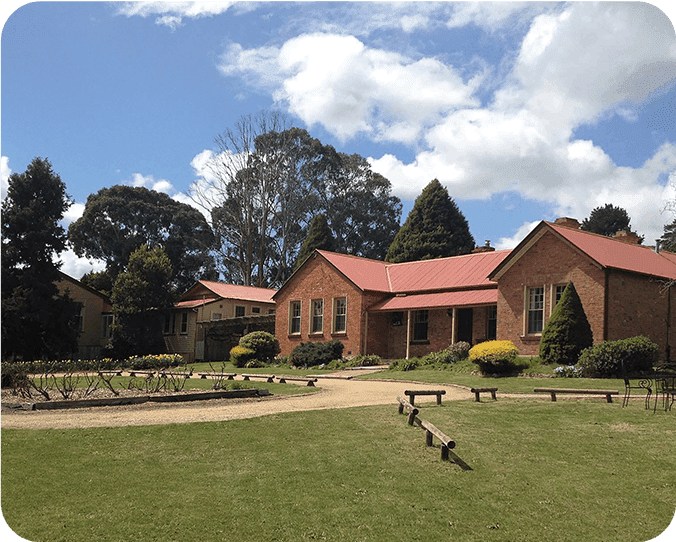 Self Realization Sevalight Centre
Rydal, NSW
Australia
FOR PURE MEDITATION, HEALING & COUNSELLING
6 Cartwright Street, Rydal, NSW 2790, Australia
The Self Realization Sevalight Centre in Australia is located West of the Blue Mountains in the heritage village of Rydal. Located in this tranquil property which was once the village school, the Centre is blessed with peaceful gardens, beautiful walks in the surrounding bush and easy access to National Parks and lakes that are close by.
Open to all, the Centre is a spiritual home to many who come to imbibe in the Peace. This can be as part of the regular courses and retreats run at the Centre, as a personal retreat or just visiting to enjoy the serenity. Aiming to be of service with unconditional love, all are welcomed as spiritual family yet as individuals choosing to receive as they need.
Many opportunities are opening for all to progress and the SevaLight Retreat Centres Worldwide offer and lovingly facilitate Pure Meditation, Pure Spiritual Healing, Intuitive Counselling, Yoga and much more, for all souls.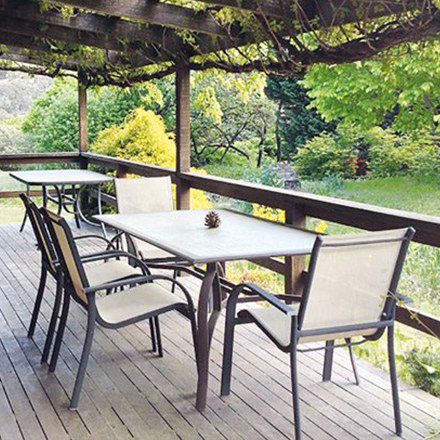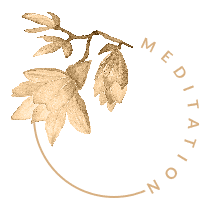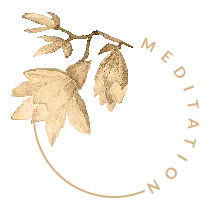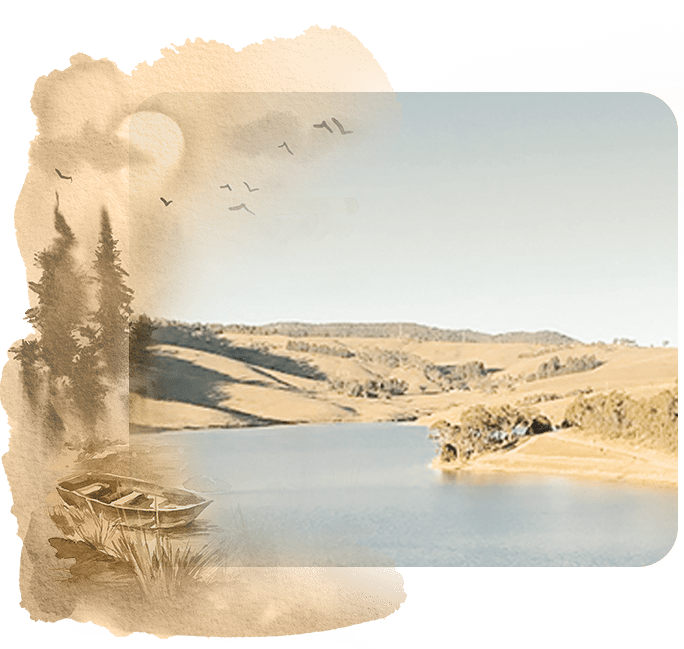 There has been much work happening on many levels as the Centre continues to grow and develop. We are currently renovating a number of buildings and landscaping the gardens. This spring has seen the happy faces of many daffodils and other bulbs colouring the garden and also adding to the highlight of the annual Daffodil festival. Newly renovated bedrooms and bathrooms are providing guests and devotees with very comfortable accommodation. Our newly renovated lounge/dining area allows for al fresco dining under the grapevine in the summer and a cosy fire in the winter. New projects about to start are the transformation of a garage into a new meditation room which is very exciting and we look forward to sharing this space and imbibing the Divine Peace in the future.
Spiritual Home
The Australian Self Realization Sevalight Centre
Continues to welcome devotees and visitors from around the country and overseas, many living and sharing in the joyful work of growing and expanding the Centre and spreading the divine teachings and wisdom of Mata Yogananda Mahasaya Dharma.
We are deeply grateful to all those who have given their time and energy in helping us to do God~Guru's work and helping to spread the Light. We feel very blessed to be custodians of this Centre of Light and offer a warm and loving welcome to all souls who may wish to visit or stay with us for a while.
With our Love and Blessings to All
Contact Sevalight Rydal Centre
Open to all, the centre is a spiritual home to many who come to imbibe in the peace