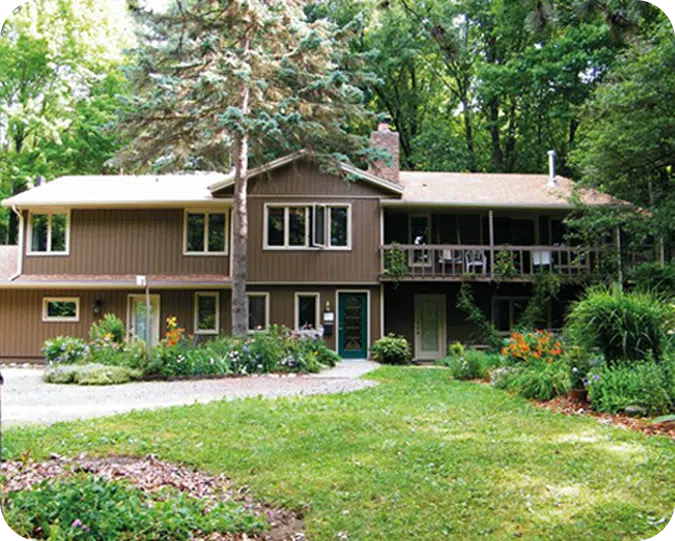 Self Realization Sevalight Centre
Bath, Michigan
United States
FOR PURE MEDITATION, HEALING & COUNSELLING
7187 Drumheller Rd Bath MI 48808-9715
Welcome Home ~ to the USA Michigan Self Realization Sevalight Centre for Pure Meditation, Healing & Counselling!
If you're seeking peace and tranquility, we are here for you. Nestled in 3 acres of woods in a rural neighborhood ~ you can enjoy all four seasons: wild trillium in the spring, frogs basking by the flower ringed pond in the summer, red and gold leaves rustling in the fall, and snow-lined limbs sparkling in the winter. Walk the wooded paths, or find a bench among the trees for contemplation. Enjoy a cup of tea on the three season porch, curl up with a good book in the swinging chair on the front balcony overlooking the pond & garden, or take a nap on the couch in the living room without guilt! Add appointments for Pure Spiritual Healing and Intuitive Counselling if you wish.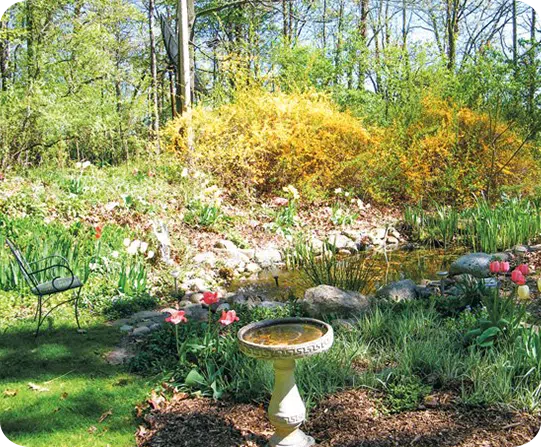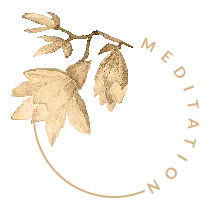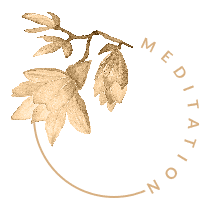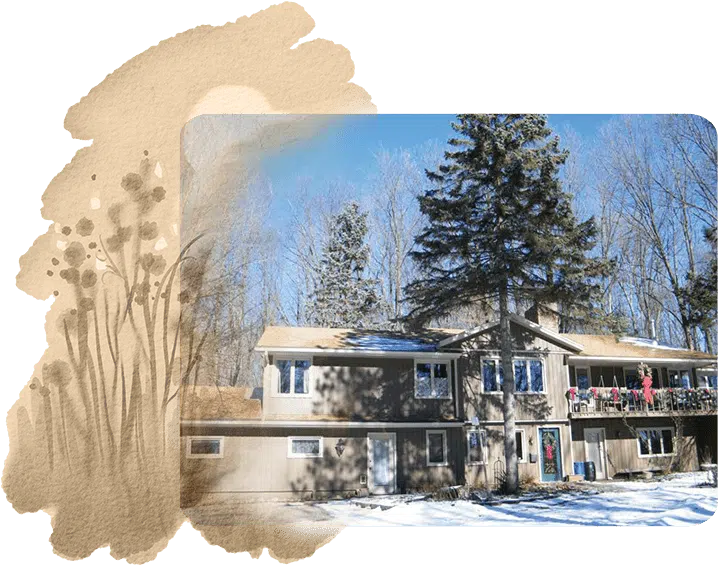 We can accommodate up to 12 in four simple, cozy guest bedrooms plus one suite. We offer B&B, Personal Retreats, and a variety of themed Retreats with delicious home-cooked vegetarian meals year round ~ our most popular being our Centre-wide Silent Retreats. Our meditation room is open to everyone of all faiths, traditions and practices for silent prayer and meditation twice daily.
Surrounded by sounds of nature, it's easy to forget that the Centre, located outside the little town of Bath with a 28-acre township park right next door and 4,000 acres of nature reserve nearby, is also conveniently located near Michigan's capital city, Lansing, and to the numerous restaurants, museums, concerts, shows and other entertainments that surround Michigan State University in nearby East Lansing. In addition, being situated in the 'middle of the Mitten' (the State of Michigan is this shape), the Centre is within two hours in any direction for the best the state offers – the Great Lakes, parks, charming coastal villages, and sophisticated cities.
Spiritual Home
So whether you're just seeking a place to relax and rebalance after a busy day in our area, or to find lasting peace, love and harmony ~ we have 'something of value for everyone' and look forward to hearing from you soon!
We are always in need of volunteers to share the joy of helping with the work of our Centre. Any amount of time is valuable, we have a wide variety of opportunities, and we may be able to provide room and board at no charge for longer stays.We are also looking for someone or a couple to join our Centre's family so we may help more people to find lasting peace, health and happiness. Might this be for you or someone you know?
We welcome you anytime with open arms 
Contact Sevalight Retreat Centre
Open to all, the centre is a spiritual home to many who come to imbibe in the peace